Ace Computers @ CntrStg
We had John Samborski from Ace Computers  talk about their new AMD powered Maui system which is an affordabe clear QAM enabled Media Center with a built-in Audio Pre-Amp for under $1000.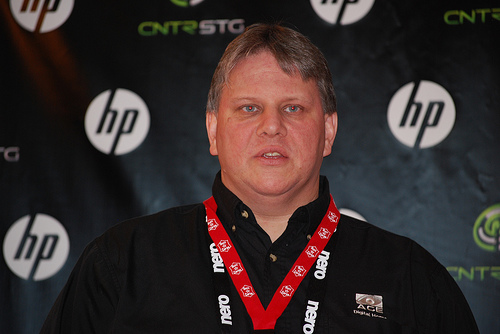 He gave us a very detailed description of what went into creating a high-end media center computer that is affordable for the average consumer.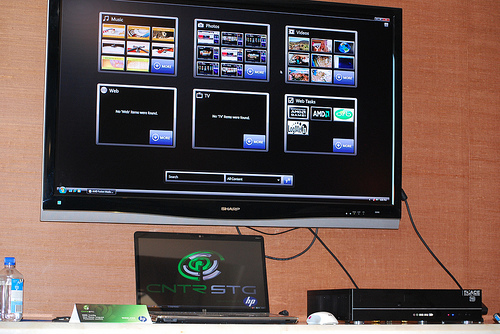 They had a very cool new user interface.
The back of the Maui even allows for hook-up to a pair of stereo speakers. The great thing about this system besides being affordable is the low power draw at the plug, it pulls down 85W on average and it drops to 15W in sleep mode.
They also discussed a really cool device they are also selling to eliminate the vampire draw of power from being plugged in. The device is called HiSaver, which is very cool powerstrip with a motion sensor that has 5 switchable outlets that turn on via a motion sensor that is mounted to your television so can eliminate power when not in use of your A/V equpment to 0. The unit sells for $99. I just found something else I need to buy.