American Airlines @ CntrStg
We know why you fly is the slogan for American Airlines, who are focused on their customer and meeting their needs not only on why people fly, but how they fly.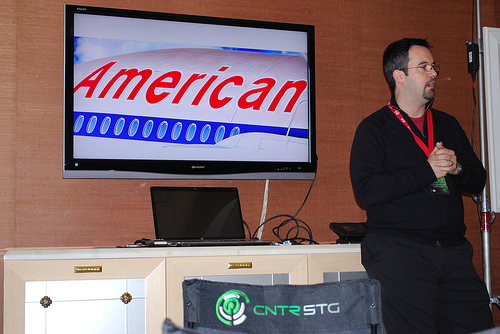 Billy Sanez addressed and fully engaged with a room full of blogers at CntrStg asking them how they fly and how they can improve their services.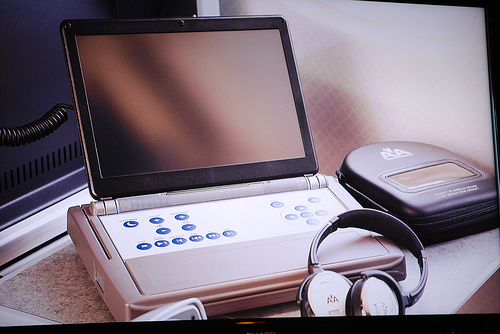 When consumers fly they carry all their gadgets with them and want them for both work and entertainment in their bags.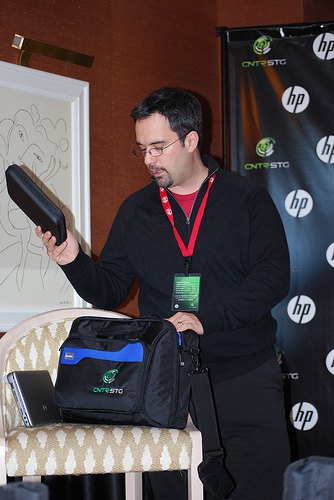 However they generally limted to the batteries of their devices as well as the extra power they can carry in their bags. Since cloud computing and dependency on internet connection is now coming to the main enterprise in order for people to get work done there is an increasing need to be connected not just by the business traveller, but the average traveller as well.
Feedback was taken from around the room on WiFi access, in flight entertainment, power in the seats, Admirals club, and peer input on why they fly -price, comfort, and gaining miles in their AA Advantage program.  
Not only by bloggers in the room, but by those following their blogs and Twitter feeds.
At the end of this very informative and interactive session two winners were chosen for a pair of roundtrip tickets anywhere in the continental United States.