Windows Mobile @ CntrStg
Today we have Greg Sullivan, Senior Product Manager for Windows Mobile In the last year there were 20 million sales Windows Mobile devices with 11 phones selling over 1 million each. So Microsoft realizes that one size doesn't fit all people like choice.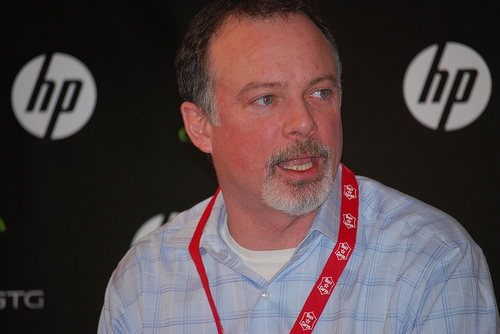 Greg provided a detailed discussion of what was briefly presented at the Microsoft Pre-CES keynote from Steve Balmer.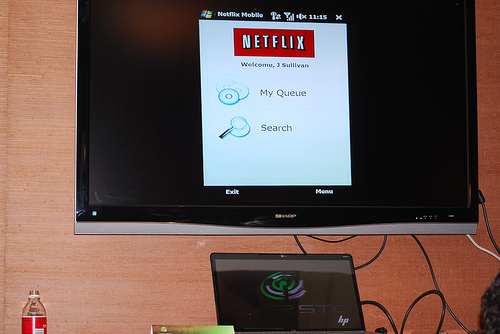 NetFlix Mobile allows you to manage your NetFlix Queue and to search for movies for download on your PC and Xbox 360.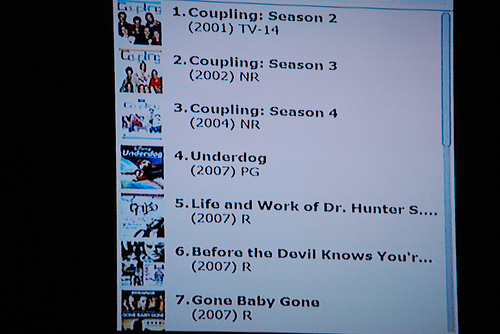 A nice easy to use User Interface.
You even get a small preview video that downloads for viewing to your phone so you can choose to download it or not.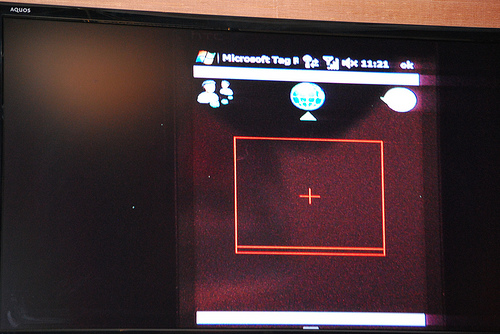 He also covered Microsoft Tag which was introduced at CES as a new barcode for Microsoft products. in order to connect you with the physical world with the online world so special offers can easily be delivered with out repackaging a product and providing product information when some is walking by a product.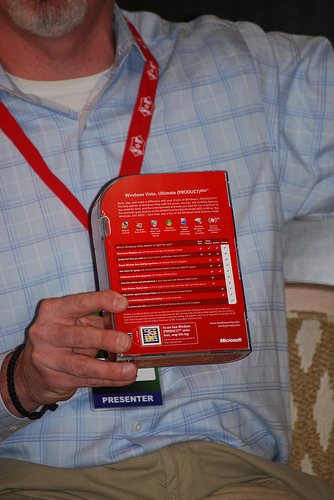 All it takes is a quick scan of the box.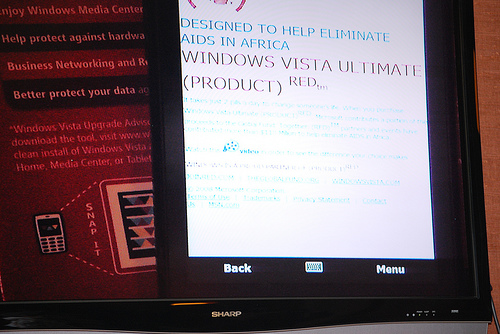 So marketers can provide more updated product information directly to the consumer.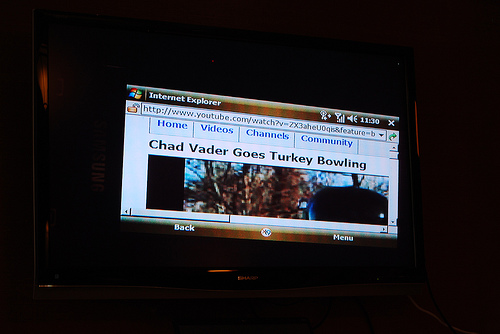 Turkey bowling , yes new version of Windows Mobile browser will now have better Flash support in the browser and other improvements for the making a better mobile user experience.
He also demonstrated the Pandora client for Windows Mobile that connects to the same PC experience connecting back to services to create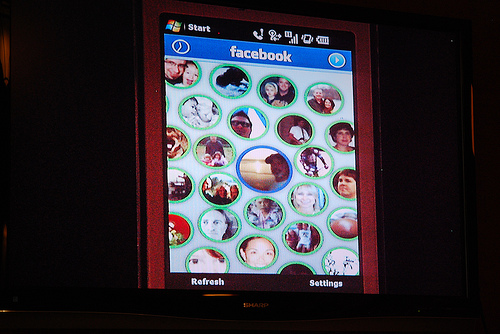 New Facebook applicaition panel on the XPERIA.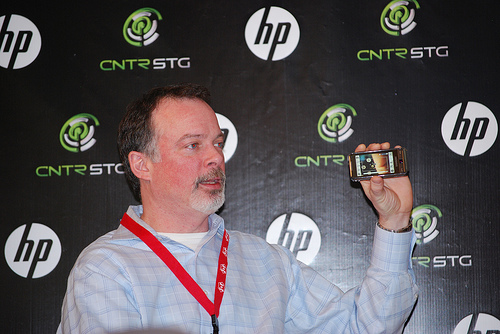 He did some quick demonstrations of some new devices and how they are getting easier to use and help make the customer have that great "gadget lust" aka I really like this device feel.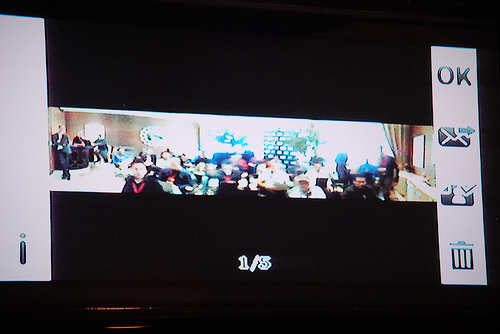 Panoramic stiching on the Touch HD taken from 3 pictures.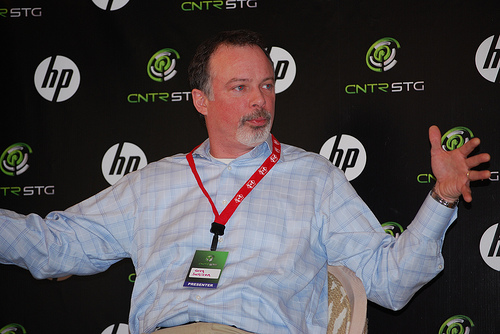 He also announced there will be no Microsoft Zune phone, they have no plans to make their own hardware, but can't expand on what Steve Balmer has already disclosed.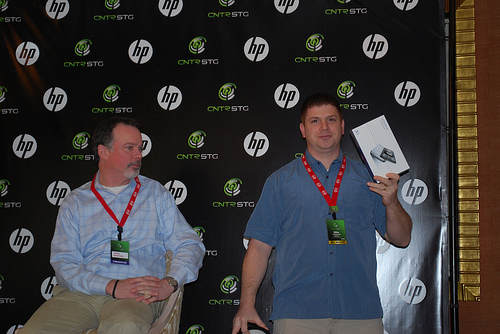 Windows Mobile also offered up a Sony Ericsson XPERIA for give away for one lucky winner.