Given the current state of the economy people are looking at ways to save money on their trip to CES 2010 in Las Vegas. Here's another way to save a few bucks while planning your trip to CES. JetBlue is offering all CES attendees a 5 percent discount on travel to Las Vegas during the show.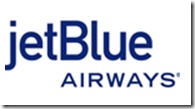 The discount is valid on travel to Las Vegas January 4-7 and returning January 10-13*.
Simply visit the JetBlue promotion page and enter 2010CES in the Promo Code field.
*All flights in a reservation must include valid routes and travel dates in order to receive a discount. If only one direction of travel is valid, please book your valid flight as a one way trip using the promotional code and the other segment as a one way trip without the code.
Unfortunately and with great regret, we are sad to inform you that we will not be holding CntrStg at CES 2010. However, we will be focusing our efforts and resources at other shows for the 2010 year. Due to several unforseen circumstances including a large reduction in blogger attendance at CES 2010 as well as some last minute pullout of key sponsors, we didn't feel we could put on the same high quality event for both bloggers and sponsors, that met the same level and caliber of last year's CntrStg event. Several companies still have interest in interacting with bloggers and we will still be hosting several key community events during CES 2010 so be sure to stay tuned to the CntrStg website, www.cntrstg.com and check your email for details of those events as they unfold.
 
If you didn't register for CntrStg last year and wish to be informed of these CntrStg events please send an email to ces2010@cntrstg.com.