HP: Touch the Future
Phil McKinney from HP sat with a large group of CNTRSTG attendees discussing HP Touch.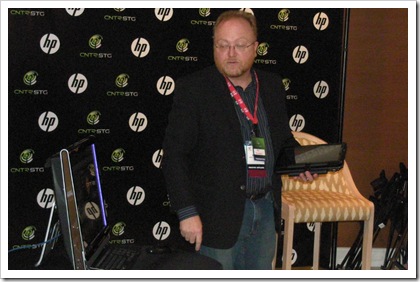 Do you know what was the first HP Touch product?
Produced in 1981, it was called the 2700. It was made for one year but from that introduction, there came a long series of developments in the HP labs to eventually lead us to what we were able to see today. The Misto Table was a concept device that we saw at CNTRST. Unfortunately it is a device for research but from it, there was an understanding gained that developed into an insanely simple Touch computer experience. Pretty much if you know how to use an ATM machine, you can use the HP Touchsmart.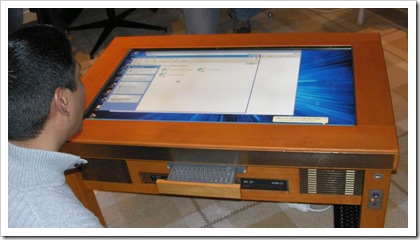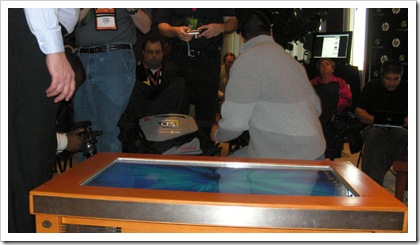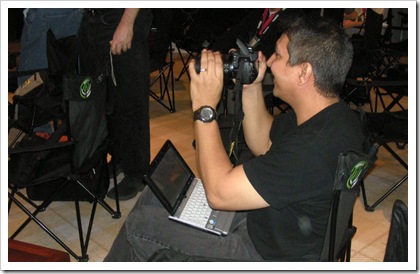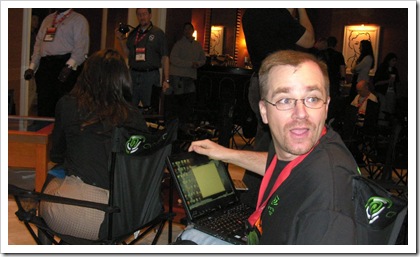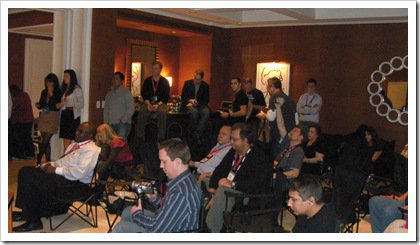 Touch is personal!
Where will we go from here? Gestures? HP has entire labs dedicated to gestures…. as well as entire labs dedicated to TOUCH. This was an awesome presentation.