Tracey Trachta, HP's leader of Global Initiatives for the PC business, gave a great presentation at CNTRSTG on how the company's latest marketing effort to engage and connect with the influential Net Generation is bringing new users, viewers and readers to youth and tech sites around the world.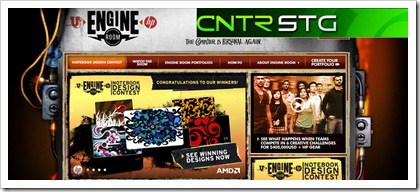 Tracey was joined by SuChin Pak, the host of a TV program which was the centerpiece of the effort.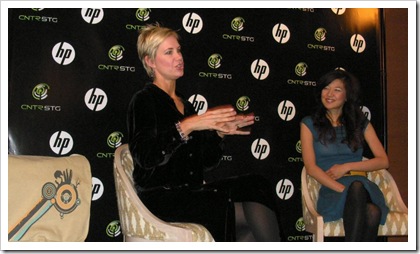 We had the opportunity to see this year's winning laptop design … it was very cool!  Check out the press release below!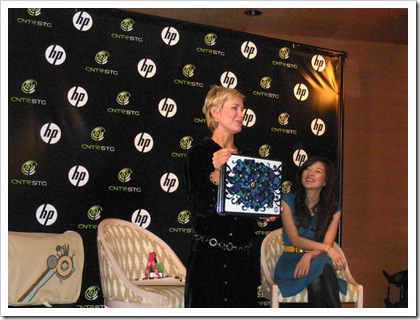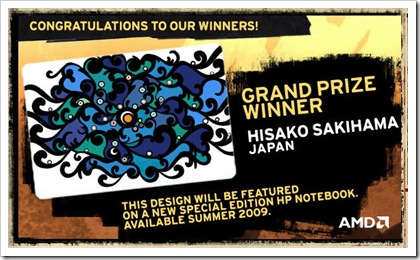 HP, MTV and AMD today named Hisako Sakihama, a 27-year-old designer from Japan, the winner of its "Engine Room" Notebook Design Contest – a worldwide competition to design the next HP "artist edition" notebook PC.

Sakihama's design of sea and sky in Okinawa was chosen as the grand prize winner from the regional finalists by a judges panel composed of regional heads of creative at MTV, art directors at Goodby, Silverstein & Partners, and industrial design managers at HP. The design will be featured on an HP limited-edition notebook PC featuring the AMD Turion X2 Ultra™ notebook platform later this year.

The regional finalists received the most votes and represent the top designs from Asia Pacific, Europe, Latin America and North America. To view the winning designs, visit www.mtvengineroom.com.

This year, artists from 94 countries submitted nearly 17,000 designs with the hopes that their art would be displayed on an HP notebook PC. More than 62,000 votes were received from 159 countries, making the Engine Room Notebook design contest one of the most successful user-generated contests from HP to date.

This year's regional finalists include Rodrigo Daniel Diaz from Argentina, Carlos Alonso Zebenzuy from Spain, Abhishek Goswami from India, and Stacy Rezzola from the United States. The regional finalists will have their art transformed into notebook attachable "skins" from SkinIt, which will be made available to consumers around the world.

"The response we've received from creative people around the world has been astounding," said David Roman, vice president, Marketing Communications, Personal Systems Group, HP. "Design is one of the most personal ways we communicate with each other. It's evident from these winning designs that there are some very talented young artists out there. We look forward to delivering the next-generation HP 'artist edition' notebook PC designed by Hisako Sakihama."

People who visited the "Engine Room" website and voted for their favorite design were automatically entered in a sweepstakes to win technology prizes from HP.

"As the processing power behind today's most advanced visual computing experiences like gaming and HD video, AMD understands the importance of stunning images," said Nigel Dessau, senior vice president and chief marketing officer, AMD. "In partnering with leading global brands like HP and MTV, AMD brings notebook inner beauty and performance to match the inspired creativity of the artists participating in the notebook design challenge."

"Engine Room"

"Engine Room" is an original series, created by MTV, HP and partners in which young artists from around the world can showcase their creativity and bring art to life with technology.

The first series of "Engine Room" challenges brought together four teams of digital artists from Latin America, Europe, Asia and North America to compete on an original, short-form online series that aired on mtvU – MTV's college network – and on MTV channels around the world. At the conclusion of the 2008 "Engine Room" series, host Suchin Pak announced the latest digital artistry challenge – the HP, MTV and AMD "Engine Room" notebook design challenge.
Find out more about MTV EngineRoom here