See the full press release below;
In addition to first-of-its-kind environmental certifications, Sonata Li-ion battery cells deliver sustainable performance for three years – three times longer than most other notebook computer batteries. In fact, HP is providing a three-year warranty on the batteries – the first and only notebook computer provider in the industry to offer such a warranty.
Now available at http://www.hpshopping.com/, the new HP battery based on Sonata is available as an accessory priced at $149.99. Later this month, the HP battery will be available as a point-of-sale option for consumers buying new HP notebooks at www.hpshopping.com. The battery's "drop-in" form factor enables it to be used with existing computers – including models in the HP Pavilion, HP HDX, Compaq Presario and HP G series. A complete list of compatible individual models is available HERE. More information can also be found on Boston-Power's site at http://www.boston-power.com/enviro .
"From the beginning, our goal has been to help notebook computer users benefit from optimal mobility with dependable, high-performance, environmentally sustainable batteries," said Boston-Power Founder and CEO Dr. Christina Lampe-Onnerud. "HP's endorsement of Sonata is a great step forward in popularizing this battery technology."
"HP delivers customers innovative products that respect our planet," said Jonathan Kaye, director of consumer notebooks marketing at HP. "The Enviro Series program gives PC users longer lasting batteries that improve their computing experience while reducing the number of batteries that need to be recycled. That's a win for everyone."
Boston-Power is the first and only provider whose rechargeable Li-ion battery cells have earned the prestigious Nordic Ecolabel certification. The company has additionally earned a similar world's-first certification for its battery cells from the Chinese Environmental Protection Agency. Sonata's patent-pending, whole-system design makes it capable of benefiting a wide range of end-applications – from consumer electronics to transportation. As a result, total cost of ownership benefits inherent in notebook computer batteries prove increasingly impressive in cases where even greater power is required."
Just last week they announced that they are adding $55 Million in Growth Capital.
"The Funding Will Fuel Lithium-Ion Battery Developer's Global Expansion of Manufacturing, Sales, Marketing and R&D. The Investment Follows News That HP Will Be First to Deliver Boston-Power's Sonata Battery in Early 2009″
Please vist the Boston Power website for the full press release.
Adapt Mobile will be presenting at 10 am this morning. Adapt is a leading accesory company in Europe and Asia. They will be presenting how accessories can help you survive a recession.  Their line is customized and geared to the latest models of mobile devices available. Prizes will be given away to the attendees as well including their latest Pocket Projector.
Why wait in line for tonight's keynote at CES while you can hang out with your peers in advance. Have drink, relax, work and watch the Keynote streamed at CntrStg.
CntrStg will be opening their doors at 4 pm for registered attendees and this will be the official launch of CntrStg's 5 day event filled with presentations. Check out their complete schedule.
TabletKiosk, based in Torrance, CA, manufactures and distributes a complete line of slate style Tablet PCs and Ultra-Mobile PCs featuring resistive touch screen and active digitizer input options. 
Our lightweight and portable Tablet PCs are widely used in the Healthcare, Hospitality, Education, Control Systems and Government vertical markets.
Please visit our schedule to plan your days at CntrStg. TabletKiosk will present on Thursday at 9 am
Eye-Fi's Co-Founder and Vice President of Business Development, Ziv Gillat, will be presenting the newest Eye-Fi technology which will be sure to excite. The Eye-Fi family consists of wireless memory cards for your digital camera. 
Please visit our Schedule to plan your visit to CntrStg.
As of today we had over 500 people registered for CntrStg. However we had to reject some registered attendees since they did not qualify as a tech blogger. This is not something personal but this is just the format of our CntrStg event @ CES 2009.
Registration will be open until the end of Tuesday January 6th. Make sure when you register that you supply qualifying links as listed on our registration page.
"In order to register you must have a valid website, blog, podcast, or online video show that covers consumer electronics. CntrStg reserves the right to deny admitance based on these requirements."
The Tablet PC MVP's have chosen to use the CntrStg venue as the location for their annual Tablet PC & Touch community meetup.
The event will take place on Saturday, January 10, 2009 between 3pm and 6pm at CntrStg located at the Wynn in Las Vegas.
Each year this is a highlight of CES when users, developers, OEMs, friends, and those curious about Tablet PCs, mobile computing, touch, and all of the things we cover here get together for some good food, good talk, and a bevy of prize giveaways. Who knows what this year will bring, but in year's past folks have walked away with some pretty amazing prizes.
Check out more information over here.
Longer lasting notebook batteries, new technology and engineering, and the batteries are greener as they last longer and hold charges better. Boston Power just announced HP as their first customer to offer its next-generation notebook computer battery.
Their presentation at CntrStg will be on Thursday, January 8 at 1 pm
What were you doing the last time the battery in your laptop ran out of juice?
If you're like most people, you'll recall that occasion immediately…and usually with much angst!
Boston Power is committed to helping us all overcome those challenges. Comprising a rock star team from the lithium-ion (Li-Ion) battery and notebook PC industries, the company has developed the world's longest lasting, fastest charging, most environmentally sustainable and safest Li-ion battery cell – Sonata.
Boston-Power Founder & CEO Dr. Christina Lampe-Onnerud comes to CntrStg for a spirited discussion about where battery technology is today, where it needs to be tomorrow, and how she thinks we'll get there.
Dr. Christina Lampe-Onnerud, Founder & CEO of Boston-Power 20-year career includes running one of the world's largest battery R&D labs for Arthur D. Little/TIAX, serving as a member of the team that developed the battery for the first Palm…and it now includes another industry-first.
Last month, Boston-Power announced that Sonata will be available first to HP customers as an upgrade option.  Coming to market under HP's new Enviro Series moniker, consumers will be able to purchase the HP notebook batteries with Sonata technology for use with select HP consumer notebook PCs in early 2009. Notably, these batteries will come with a three-year warranty – the longest battery warranty available from any notebook PC provider.
In addition to discussing notebook computer batteries, Christina will share her thoughts on the role that next-gen Li-ion battery technology will play in a range of other applications – from consumer electronics to transportation.
To attend you need to qualify according to the guidelines at the registration page.
For registered CntrStg attendees we will provide free transportation to and from CntrStg at the Wynn and the LVCC.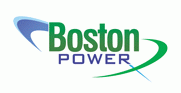 Hey have you booked your hotel for CES 2009 yet?
Even if you did you may be interested to know that you can book a room at the Wynn Hotel for $136.50/night (plus applicable taxes and $157.50 (Prices are going to slowly go up as rooms are filled, so book early to take advantage of this rate or pay more) at the new Wynn property connected to the original called the Wynn Encore, which opens on December 22nd.
CntrStg is Located at the Wynn as well.
Use code RHHED07 on the Wynn reservation page. 
Many other hotels are giving good discounts now as well. So search and re-book!
To attend CntrStg you need to qualify according to the guidelines at the registration page.
For registered CntrStg attendees we will provide free transportation to and from CntrStg at the Wynn and the LVCC.
Enjoy