After our lunch sponsored by ProClip we had MegaZone from Sling Media came in to talk about the new mobile Blackberry client and the iPhone announcement at MacWorld. The iPhone client price has not been set yet and will be in the App Store by the end of the quarter.  He also stated that Sling is aiming to be a one box solution to many so people can get their media content anytime, anywhere.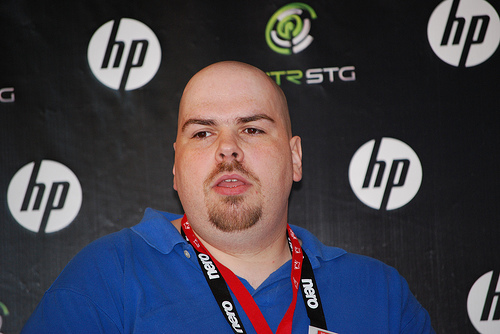 He said they are looking at new clients with the G-phone and new Palm phone that was announced at CES. Currently there  It was a great discussion where we had a very open discussion on the future of Sling Media. He probably said more than he should have, but we won't go into details because we don't want to get him into trouble.
He also announced that the EchoStar HD DuoDVR SlingLoaded ViP 922 won CNET's "Best of CES" today, and two of G4's judging panelists, Attack of the Show host Kevin Pereira and Wired's Chris Hardwick, both picked EchoStar's SlingLoaded 922 as their very favorite out of the entire 2009 CES.  The EchoStar 922's unique user interface and remote control were also selected as CES Innovations 2009 Design and Engineering Award honorees prior to the show.
After a great lunch provided by ProClip, Sling Media sat down and chatted with a group of influencers to talk about what they are doing and where they will be going.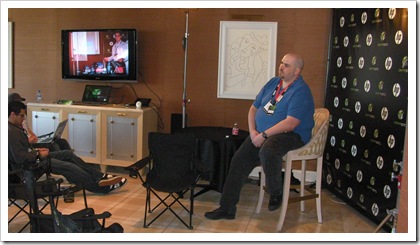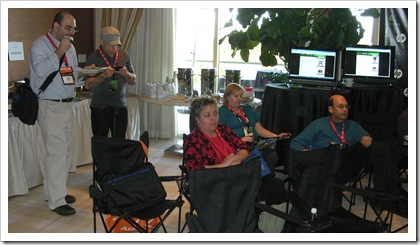 Of course some folks prefer to rest a bit after lunch and chat about all the neat things they are seeing at CES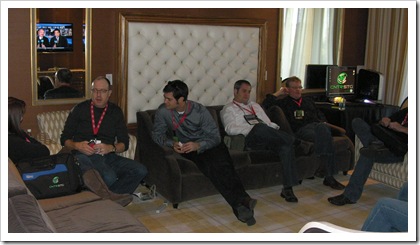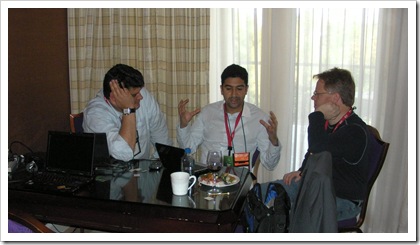 Others are taking advantage of the super fast Internet connection here at CNTRSTG to post their articles.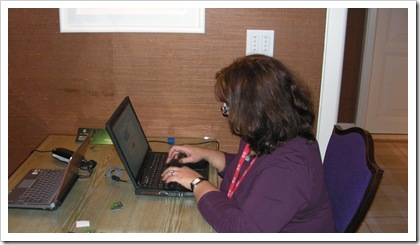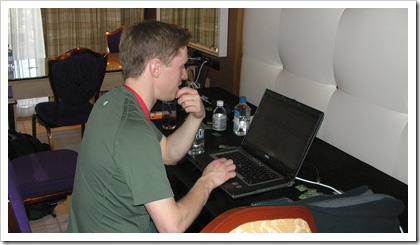 And we are still getting more and more influencers arriving from all over the world.